BEAMS Mission To reawaken the understanding and application of holistic health, ancient mysteries and spiritual growth in a manner that supports the harmonious awakening of the entire human being through:
Providing workshops & training programmes and to provide this training in a manner that nourishes the soul and embraces the spiritual and worldly needs, increases self knowledge and awakens compassion and service to others.
To assist people to find answers to their questions of "what is it all about?", "how can I make sense of it?". In this, all existing systems of belief, knowledge and understanding are respected.
"You're a really great teacher and so easy to understand"
"I found the course enjoyable and it was taught to a very high standard"
"I will find it hard to enjoy another course as much as I found Martina's teaching"
"Anatomy & Physiology is definitely not an overly exciting subject either to teach or learn, but somehow you made it interesting and simple to learn. Every class flew."
"Sound knowledge yet not too heavy"
"A fabulous course. I really enjoyed it".
"I was very impressed at the amount and quality of information imparted".
"The poem about the Village School Master by Goldsmith came to mind so many times during this enjoyable course .. "that one small head could carry all she knew"".
"The patience and encouragement of the tutor created a warm atmosphere that made for enjoyment and easy learning."
"The use of visual presentations and the Holistic teaching method was fantastic."
"Loved the way Martina delivered the course. Very good teacher and so interesting to listen to."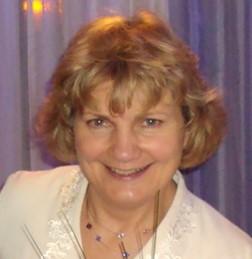 Hi, I'm Martina
Holds qualifications in Mindfulness Training, Reflexology, Aromatherapy, Counselling Skills, Spiritual Psycho-therapeutics & Colour Therapy plus much more. She has lectured on Psycho-therapeuticstics with the Way Mark Centre, has a Certificate in Education & Training from UCG, and Transpersonal Psychology from Atlantic University, USA. Is a recognised tutor for the International Therapy Examination Council. Is a current External Authenticator for Quality Qualifications Ireland (QQI) formerly FETAC and is a former examiner for number of School & Colleges of Reflexology & Aromatherapy in Ireland and England. Martina is renowned for her knowledge as a therapist and an educator. She was involved with personal growth programmes and became a training manager with Junior Chamber Ireland, winning the world award for the best "Self Development Programme" in l981. Martina has been practising Natural Therapies since 1986. She has delivered papers at 4 Major World & European Conferences.